For over 15 years Trophy has been spreading love, one cupcake at a time.
We love LOVE and would be honored to create exquisite treats for your wedding reception, rehearsal dinner, bridal shower or post-wedding brunch. Whether you'd like us to create an elaborate dessert bar, a gorgeous macaron tower, custom cupcakes or individually packaged favors, we are looking forward to making your big day even sweeter!
Cupcakes
Our cupcakes are as delicious as they are a beautiful - with exquisite ingredients like French cocoa, Madagascar Bourbon vanilla and local sweet cream butter. Whether you choose classic Trophy designs or let us create completely custom designs to match your theme, you'll smile. And your guests will swoon.

Macarons
Our pastry team is serious about creating delectable macaron flavors using the same incredible ingredients our cupcakes are known for. Natural almond flour, French chocolate and delectable jams and buttercreams get the party started... then gorgeous hues and magical details are added to make each Trophy macaron a work of art.
Your guests will gasp when they see a perfectly themed macaron tower gracing your dessert table. Macarons also make beautiful favors and delicious treats for bridal shower dessert tables.

Cakes
Wedding cake is a symbol of happiness, good fortune and all the sweetness to come in your lives together. It's the first sweet thing you'll be eating as a married couple, so make sure it's your favorite!
The perfect size for 2, our five layer 6" cutting cakes are made with Trophy's classic cake recipes and frosted smooth with our award winning buttercream for a timeless (and delicious) touch to your celebration.

Magical Weddings
Just a small selection of our enchanting wedding creations.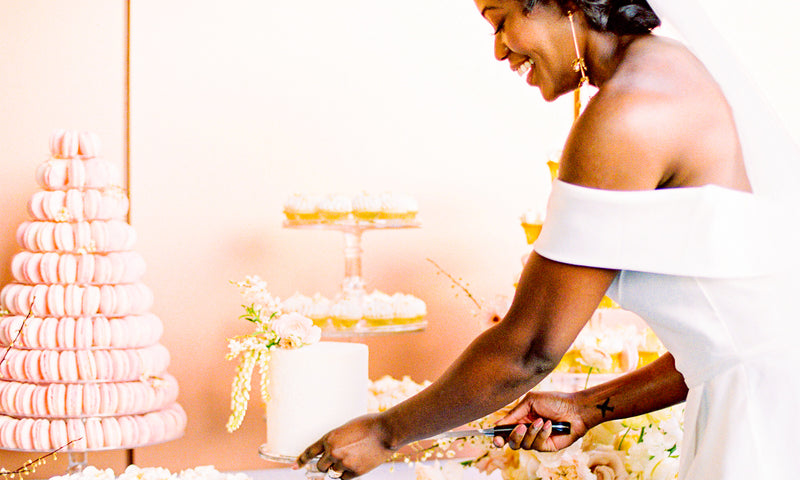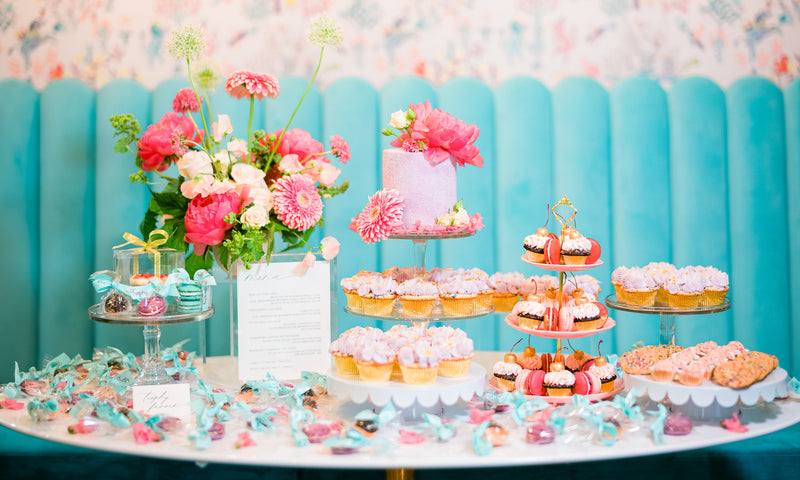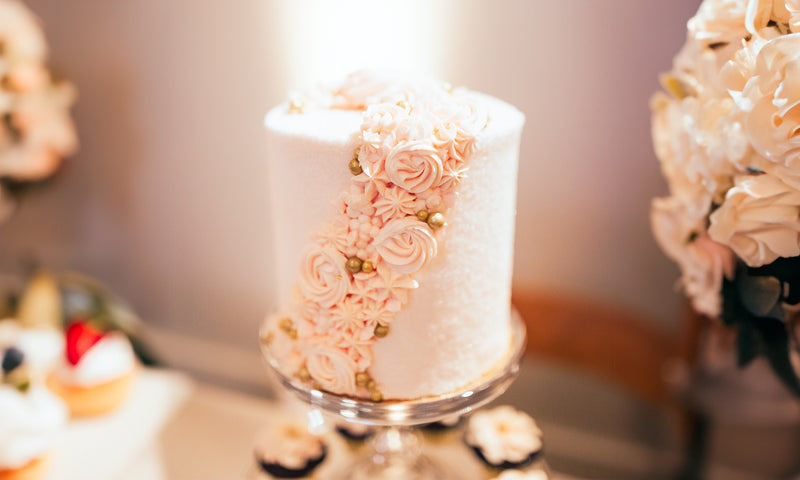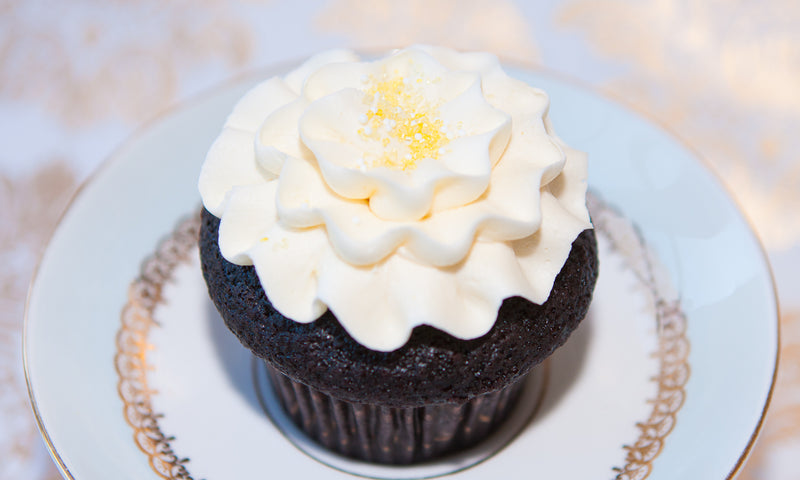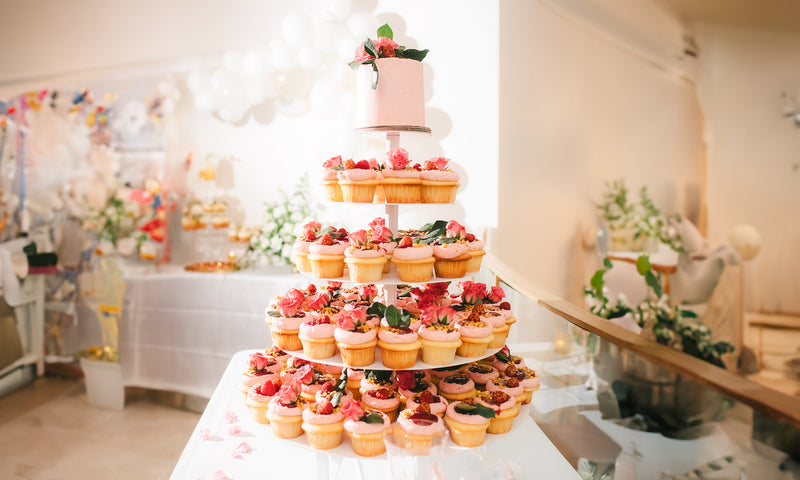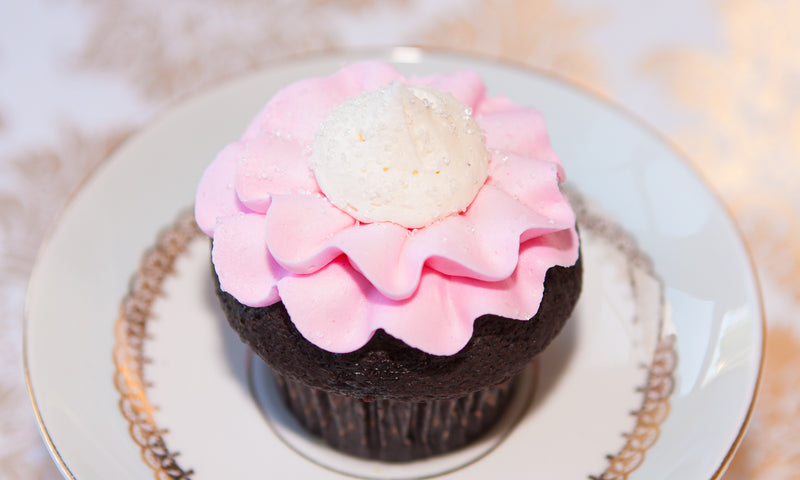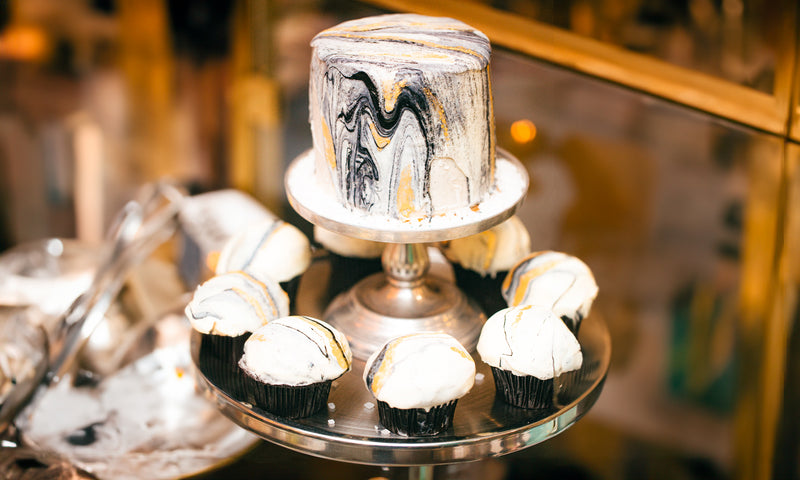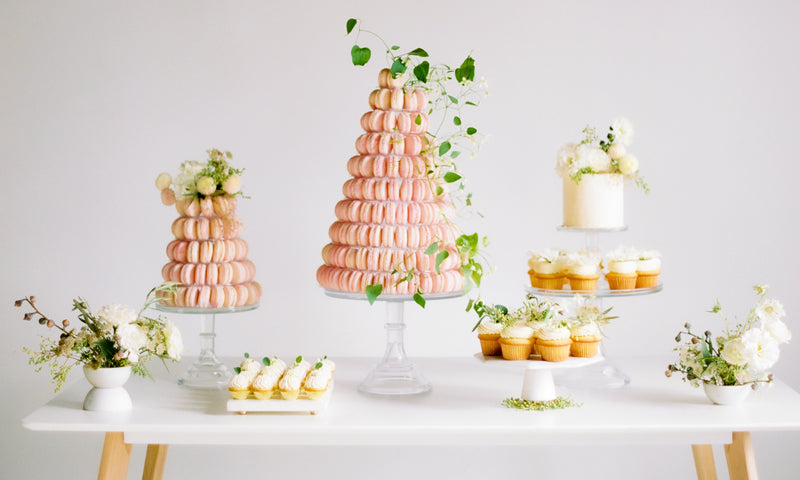 Tell us about your wedding plans!
Tell us a bit about your dream wedding, and we will send you all the details on how we can help make it a reality. From delicious menu options to stunning table settings, we have everything you need to make your reception truly unforgettable. We can't wait to be a part of your special day!